Book a bus ticket to or from Geneva
Here is the list of bus companies offering cheap coach tickets to Geneva: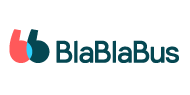 BlaBlaBus
BlaBlaBus / OUIBUS is a French company offering coach services throughout Europe including to or from Geneva. Reclining seats, adjustable footrests, free Wi-Fi and plug sockets are available onboard.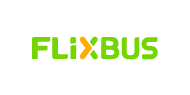 FlixBus
FlixBus is a German operator that provides coach services to or from Geneva. Its coaches include innovative equipments to limit fuel consumption.
Travel information for your coach to Geneva
Find here the most useful information about bus services, time before departure, travel insurance and other formalities to prepare your next bus travel to Geneva.
It's very important to arrive early before travelling. BlaBlaBus, FlixBus ask their passengers to come at the station 30 minutes before the coach is due to depart. You need to be at the coach station in advance to have the time to load your baggage and get on board comfortably.
Many bus operators like for example BlaBlaBus, FlixBus allow 2 medium sized suitcases and one small piece of hand bag per person on coaches. Usually the maximum weight authorized is 20kg for each bag. If you need to travel to Geneva with extra luggage it's permitted but you have to pay.
To anticipate any risk during your journey in bus to Geneva, most bus companies as BlaBlaBus, FlixBus propose insurance for your journey. You will find all the information about insurance for your next journey on the website of the bus company you choose for your journey.
If you use a discount card to book your coach ticket you need to bring with you the card. The bus driver needs to see your discount card to let you get on the bus.
Nowadays bus companies like BlaBlaBus, FlixBus are changing their services to offer high comfort for passengers. Infact, buses are now very comfortable, with wide seats, and they are equipped with toilets and air conditioning. Most operators propose on certain lines, buses with free WiFi and plug sockets on board so you can utilize electronic devices during the trip.
Things to do in Geneva
Discover the best of Geneva by visiting these 6 locations
Jet d'Eau

Palais des Nations

Cathédrale Saint-Pierre
Planning a trip when travelling to a new city can be time consuming. We want to provide you with some well-know locations that you can visit, whether you are coming for a day out or holidays. Depending on your preferences, you can then make your own itinerary and choose whether you are going to go to all of these places or only some of them.
One of the most famous place of Geneva is Jet d'Eau. If you only have the time to visit 1 place, you might want to visit this one. We will also advise you to visit Lac Léman and Palais des Nations which are also popular and great for visitors. If you got plenty of time, Geneva is also a great starting place to explore Switzerland.
You can also extend your itinerary with L'horloge fleurie du Jardin Anglais which is another opportunity to experience the city.
If you still got spare time, you can go and have a look at the Cathédrale Saint-Pierre which is generally appreciated by locals.
Our last tip if you would like to get a complete view of the city will be the L'Hôtel de Ville. Remember to have a look at the events, festivals or concerts that you can attend during your visit as it can help you meet locals who will be able to share with you further advices.
Last searches for buses to Geneva
From
To
Price
Departure on
At
Company
Searched
Prague


Main Railway Station

Geneva

€43

.98

02/05/2020
00:10
FlixBus
1 day ago
Vienna


Erdberg (VIB)

Geneva

€45

.98

01/05/2020
23:45
FlixBus
2 days ago
Lyon


Perrache

Geneva

€6

.99

30/04/2020
06:15
FlixBus
3 days ago
London

Geneva

€33

.98

21/04/2020
20:00
FlixBus
3 days ago
Marseille


St. Charles

Geneva

€7

.98

29/04/2020
22:10
FlixBus
4 days ago
Barcelona


Nord

Geneva

€18

.99

29/04/2020
21:55
FlixBus
4 days ago
Amsterdam


Sloterdijk

Geneva

€24

.98

28/04/2020
21:00
FlixBus
5 days ago
Venice


(Tronchetto)

Geneva

€19

.99

28/04/2020
20:45
FlixBus
5 days ago
Florence


(Villa Costanza Tram T1)

Geneva

€16

.98

27/04/2020
19:45
FlixBus
6 days ago
Nice


Airport (Terminal 2)

Geneva

€9

.98

27/04/2020
12:50
FlixBus
6 days ago
Best fare found for the next 180 days