Book a bus ticket to or from Berlin
Here is the list of bus companies offering cheap coach tickets to Berlin: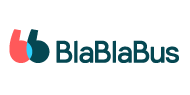 BlaBlaCar Bus
BlaBlaBus / OUIBUS is a French company offering coach services throughout Europe including to or from Berlin. Reclining seats, adjustable footrests, free Wi-Fi and plug sockets are available onboard.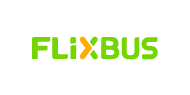 FlixBus
FlixBus is a German operator that provides coaches to or from Berlin. Its coaches include innovative equipments to limit the emission of greenhouse gases.
Travel information for your coach to Berlin
To prepare your coming travel by coach to Berlin check below is a couple of information to help you get prepared for the day of departure.
BlaBlaCar Bus, FlixBus ask their passengers to be at least 30 minutes before bus departure. 15 minutes before, boarding of the Berlin bus is no more ensured.
Usually, BlaBlaCar Bus, FlixBus allow you to pick into the bus up to Berlin 3 luggage: 2 baggage in the baggage compartment and 1 piece of hand baggage on board. Bus companies request from you to have 20kg maximum per baggage, if this weight is upper you will have to pay some fees.
Do you have to cancel your coach travel to or from Berlin? Do you want insurance for your luggage or to be repatriated during the travel? Take a look at information about BlaBlaCar Bus, FlixBus insurance for your journey to and from Berlin on the websites of the companies.
If you made a booking using a coachcard, check that you have your discount card with you when travelling. Be careful, if you don't bring it that invalidates your ticket and coach access will be refused.
Today BlaBlaCar Bus, FlixBus buses propose more and more high quality service. The majority of buses are equipped with comfortable seats, toilets and air conditioning. On some routes, Wi-fi is available allowing you to use your laptop and tablet during your journey.
Things to do in Berlin
Discover the best of Berlin by visiting these 6 locations
Preparing a trip when travelling to a new city can take a lot of time. We want to provide you with some points of interests that you can visit, whether you are coming for a day out or holidays. Depending on your preferences, you will then be able to make your own itinerary and choose whether you wish to go to all of these places or only some of them.
One of the most famous landmark of Berlin is Tränenpalast. If you can only visit 1 place, you may want to choose this one. We will also suggest you to visit Berliner Mauer and Denkmal für die ermordeten Juden Europas which are also well-known and great for visitors. If you got a lot of time, Berlin is also a great starting place to discover Germany.
You might also carry on your itinerary with Reichsbahnbunker Friedrichstraße which is another opportunity to explore the city.
If you still got some time, you can go and have a look at the Checkpoint Charlie which is generally appreciated by travellers.
Our last suggestion if you want to get a complete view of the city will be the East Side Gallery. Remember to have a look at the events, festivals or concerts that you can attend during your stay as it could help you meet locals who may be able to share with you further insights.
Last searches for buses to Berlin
From
To
Price
Departure on
At
Company
Searched
Rotterdam


CS

Berlin


central station (FlixTrain)

€42

.98

03/12/2021
19:00
FlixBus
20 hours ago
Strasbourg

Berlin


- Central Train Station

£43

.98

31/12/2021
17:05
BlaBlaBus / OUIBUS
1 day ago
Paris


(Bercy Seine)

Berlin


Südkreuz station (FlixTrain)

€49

.98

20/12/2021
20:10
FlixBus
1 day ago
Amsterdam


City Center - Sloterdijk

Berlin


- ZOB

£24

.99

25/12/2021
09:00
BlaBlaBus / OUIBUS
3 days ago
Brussels


South (Gare du Midi)

Berlin


central station (FlixTrain)

€44

.98

26/12/2021
00:40
FlixBus
3 days ago
Cologne


Airport

Berlin


Südkreuz

€24

.99

25/12/2021
08:10
FlixBus
4 days ago
Stuttgart


Airport

Berlin


Airport BER, T 1/2

€25

.99

25/12/2021
23:00
FlixBus
4 days ago
Prague


ÚAN Florenc

Berlin


Alexanderplatz

€21

.98

25/12/2021
09:40
FlixBus
4 days ago
Béziers


Brussels South (Gare du Midi)

Berlin


Südkreuz

€36

.98

25/12/2021
01:20
FlixBus
4 days ago
Munich


- Bus station

Berlin


- ZOB

£27

.99

28/12/2021
23:00
BlaBlaBus / OUIBUS
24 days ago
Best fare found for the next 180 days