Book a bus ticket to or from Manchester
Here is the list of bus companies offering cheap coach tickets to Manchester:

National Express
The coach operator from the UK National Express offers bus services for your journey to or from Manchester all year round.

Megabus
Megabus is offering long-distance coach travel across Britain. It offers fares from one pound (with 50p booking fee) to and from Manchester.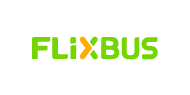 FlixBus
FlixBus is a German operator that provides coaches to or from Manchester. Its coaches include innovative equipments to limit the emission of greenhouse gases.
Travel information for your coach to Manchester
Below, checkout some pertinent information that can help you to prepare your coming coach journey to Manchester.
Boarding starts 30 minutes before the bus leaves. Therefore don't be late, because 15 minutes before, boarding for National Express, Megabus, FlixBus buses could not be ensured any more.
You are authorized to take with you on National Express, Megabus, FlixBus buses three pieces of luggage. Generally, you are allowed to have 20kg maximum per luggage, i.e. two luggage items which are put in the baggage compartment and one piece of hand bag you can bring with you on the coach. If you want to have extra luggage the coach companies running to Manchester will demand you to pay some extra charges.
It is important not to take risks for a jouney. Maybe you might have to cancel your travel to or from Manchester at the last moment. Or you might be scared of losing your baggage, or ensured that if something happens to you, you will be repatriated. So, Thus, check the insurances offered by National Express, Megabus, FlixBus online.
Do you have a coachcard? Therefore, get a discount when you are booking your coach ticket. But make sure you bring your coachcard with you when you travel. If you do not hold it with the company can deny to let you board their bus.
National Express, Megabus, FlixBus coach operators make your travel more and more comfortable. Companies always improve their coaches and their services! You are sure to have a comfortable seat with air conditioning on board. And on some buses you are able to use Wi-fi on your laptop, phone or tablet and to recharge it with electrical outlets.
Things to do in Manchester
Discover the best of Manchester by visiting these 6 places
Manchester Town Hall

Manchester Museum

John Rylands Library
Preparing an itinerary when visiting a new destination can take a lot of time. We would like to share with you some points of interests that you can go to, whether you are visiting for a weekend getaway or holidays. Depending on your areas of interest, you will then be able to make your own plan and decide whether you wish to visit all of these locations or only a few of them.
One of the most touristic landmark of Manchester is Manchester Town Hall. If you can only visit one location, you may want to choose this one. We will also suggest you to go to Museum of Science and Industry in Manchester or Manchester Museum which are also well-known and interesting for travellers. If you have a lot of time, Manchester is also a great starting point to discover North West England.
You can also extend your itinerary with Manchester Art Gallery which is another opportunity to experience the city.
If you still have spare time, you should visit the John Rylands Library which is also appreciated by locals.
Our last suggestion if you want to have a full picture of the city will be the Manchester Cathedral. Do not forget to check out the events, festivals or concerts that you can attend during your stay as it could enable you to meet locals who may be able to provide you with more insights.
Last searches for buses to Manchester
From
To
Price
Departure on
At
Company
Searched
Whitby

Manchester


coach station, chorlton st

£20

.50

20/06/2022
13:00
National Express
1 day ago
Barnsley

Manchester


coach station, chorlton st

£10

.20

20/06/2022
05:10
National Express
1 day ago
Scarborough

Manchester


coach station, chorlton st

£19

.50

20/06/2022
06:50
National Express
1 day ago
Penrith

Manchester


coach station, chorlton st

£21

.40

20/06/2022
12:15
National Express
1 day ago
Newcastle upon Tyne


Newcastle upon tyne, st james boulevard

Manchester


coach station, chorlton st

£9

.80

20/06/2022
06:50
National Express
1 day ago
Bath


(bus station)

Manchester


coach station, chorlton st

£17

.30

20/06/2022
07:45
National Express
1 day ago
Blackpool


(central coach station)

Manchester


coach station, chorlton st

£4

.30

20/06/2022
12:00
National Express
1 day ago
Bradford


interchange, bridge street

Manchester


coach station, chorlton st

£3

.40

20/06/2022
18:00
National Express
1 day ago
Carlisle

Manchester


coach station, chorlton st

£21

.40

20/06/2022
11:45
National Express
1 day ago
Darlington

Manchester


coach station, chorlton st

£22

.20

20/06/2022
14:45
National Express
1 day ago
Best fare found for the next 180 days