Book a bus ticket to or from Munich
Here is the list of bus companies offering cheap coach tickets to Munich: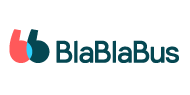 BlaBlaBus
BlaBlaBus / OUIBUS is a French company operating coach services across Europe including to or from Munich. Reclining seats, adjustable footrests, free Wi-Fi and plug sockets are available onboard.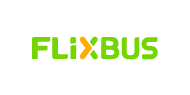 FlixBus
FlixBus is a German company that operates buses to or from Munich. Its buses have technological equipments to reduce CO2 emissions.
Travel information for your coach to Munich
Before you go, checkout a couple of pertinent information that can help you to plan your coming bus journey to Munich.
Boarding starts 30 minutes before the bus leaves. So don't be late, because 15 minutes before, boarding for BlaBlaBus, FlixBus coaches might not be ensured any more.
You are authorized to bring with you on BlaBlaBus, FlixBus coaches three baggage. Generally, you are authorized to take until 20kg per luggage, that is to say two baggage items which are put in the baggage hold and one hand baggage you can have with you on board. If you like to have extra baggage the coach companies going to Munich will ask you to pay some extra fees.
It is important not to take risks for a travel. Perhaps you might have to cancel your travel to or from Munich at the last minute. Or you might be frightened of losing your luggage, or ensured that if something happens to you, you will be repatriated. So, Thus, look at the insurances offered by BlaBlaBus, FlixBus online.
Are you a coachcard holder? Therefore, benefit from a discount when you will book your bus ticket. But make sure you have your coachcard with you when you travel. If you do not have it with the company can refuse to let you board their bus.
BlaBlaBus, FlixBus coach operators make your trip more and more comfortable. Companies always improve their buses and their services! You are certain to have a comfortable seat with air conditioning on board. And on some coaches you can use Wi-fi on your laptop, phone or tablet and to recharge it with power outlets.
Things to do in Munich
Discover the best of Munich by visiting these 6 locations
Valentin-Karlstadt-Musäum

Museum Brandhorst

Staatliches Museum für Ägyptische Kunst
Planning a trip when travelling to a new city can be time consuming. We want to provide you with some well-know locations that you can visit, whether you are coming for a day out or holidays. Depending on your preferences, you can then make your own itinerary and choose whether you are going to go to all of these places or only some of them.
One of the most famous place of Munich is Haus der Kunst. If you only have the time to visit 1 place, you might want to visit this one. We will also advise you to visit Valentin-Karlstadt-Musäum and NS-Dokumentationszentrum München which are also popular and great for visitors. If you got plenty of time, Munich is also a great starting place to explore Germany.
You can also extend your itinerary with Museum Brandhorst which is another opportunity to experience the city.
If you still got some time, you can go and have a look at the Museum Fünf Kontinente which is generally appreciated by travellers.
Our last tip if you would like to get a complete view of the city will be the Staatliches Museum für Ägyptische Kunst. Remember to have a look at the events, festivals or concerts that you can attend during your visit as it can help you meet locals who will be able to share with you further advices.
Last searches for buses to Munich
From
To
Price
Departure on
At
Company
Searched
Amsterdam


Sloterdijk

Munich


central bus station

€32

.98

27/06/2020
08:30
FlixBus
1 day ago
Venice


(Tronchetto)

Munich


central bus station

€31

.98

27/06/2020
10:00
FlixBus
1 day ago
Budapest


Kelenföld

Munich


central bus station

€27

.99

27/06/2020
23:00
FlixBus
1 day ago
Lyon


Perrache

Munich


central bus station

€27

.99

27/06/2020
20:45
FlixBus
1 day ago
Paris


(Gallieni)

Munich


central bus station

€28

.98

27/06/2020
09:45
FlixBus
1 day ago
Strasbourg

Munich


central bus station

€16

.98

27/06/2020
13:15
FlixBus
1 day ago
Cologne


South, Airport

Munich


central bus station

€19

.99

27/06/2020
10:15
FlixBus
1 day ago
Vienna


Erdberg (VIB)

Munich


central bus station

€19

.99

26/10/2020
07:15
FlixBus
3 days ago
Béziers


Brussels South (Gare du Midi)

Munich


central bus station

€26

.98

25/06/2020
15:10
FlixBus
3 days ago
Pescara


Nord - Montesilvano

Munich


central bus station

€36

.98

16/07/2020
11:10
FlixBus
3 days ago
Best fare found for the next 180 days